Bethells Road, Bethells Beach
From the main home to the hen house, every aspect of this 'off the grid' home was beautifully crafted.
Introduction
Sitting pretty within the surrounding Bethells Beach hillside, this new home was designed to allow its owners to be completely self-sufficient. Its eco-friendly features include solar panels, larger-than-usual gutters for rainwater collection and an independent sewerage system.
Project Type: New Build
Completed: 2006
Details
In addition to the challenges presented by the property's 'off the grid' design, each of its three storeys has a number of levels within – there were 15 different floor levels across the whole home which made it a significant construction feat. On the top floor, the home is capped off by a 'crow's nest' which is used as an office space and offers stunning views of the coastline.
Managing the complex configuration of floor levels with ease, our team produced a beautifully crafted home, dotted with unique details that reflect our client's interests. These included intricate hand carvings on the pergola and a cedar shingled chicken coop.
The home's location on Auckland's western coast meant it needed to endure the harsh elements. Stainless steel fittings were used throughout to ensure the structure would stand the test of time.
The project was not contained to the home alone; a self-contained bedroom cottage to the side of the main house and a large multi-terraced garden with garden shed and fencing were also built.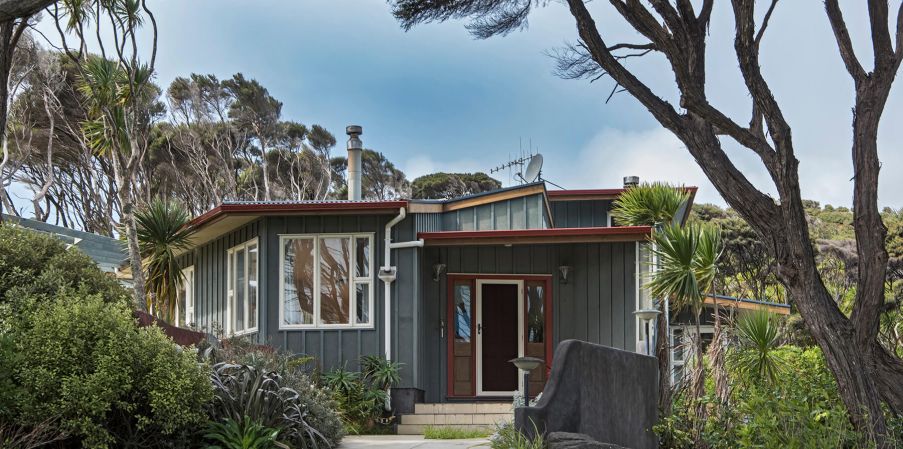 What our customer said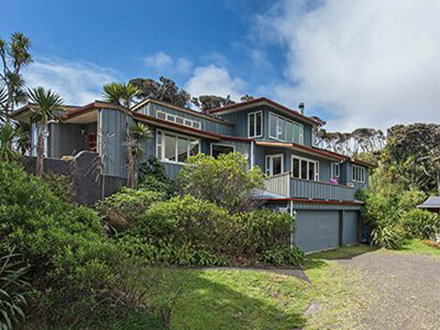 "The guys at Maxim Build built my house in 2005 and I'm very happy with the result. The construction ran like clockwork and was completed to time and within budget. The builders and the subbies were pleasant and professional, even when the weather turned really foul, they were always helpful and ready with practical advice when needed. They also gave me plenty of notice about what fittings I needed to choose by when. In fact, I'd say the whole building experience was thoroughly enjoyable."