Masons Avenue, Herne Bay
With restoration and technical building challenges to contend with, this project was the ultimate test of Maxim Build's ability to deliver.
Introduction
It takes skilled workers to build an entirely new storey beneath an existing house. The owner of this historic home was a repeat client who knew that Maxim Build had the experience and capability to deliver a challenging restoration project.
Project Type: Historic Restoration
Completed: 2017
Details
Tasked with building a new ground floor for the home, Maxim Build's expert team painstakingly raised the entire existing house before beginning work on the additional space below. When the build was complete, the original house was then carefully and skilfully lowered onto the new level.
The new space encompassed a double garage, master bedroom and ensuite. Upstairs, the home was refreshed with new paint, flooring and roofing, and a new bathroom and office were constructed. Outside, a covered glass pergola created an inviting outdoor space.
As this is a historic home, it was important to keep heritage elements intact and ensure that they would endure for decades to come. The old chimney was carefully taken down, brick by brick, and then sent to Christchurch to be reapplied to a lightweight structure that would be safe in an earthquake. Each brick was built back into the chimney in its original order.
This project took a full year to complete, the length of the build indicative of the careful attention that the Maxim Build team paid to ensuring that the work was done in accordance with Council regulations for historic homes, as well as our own high standards.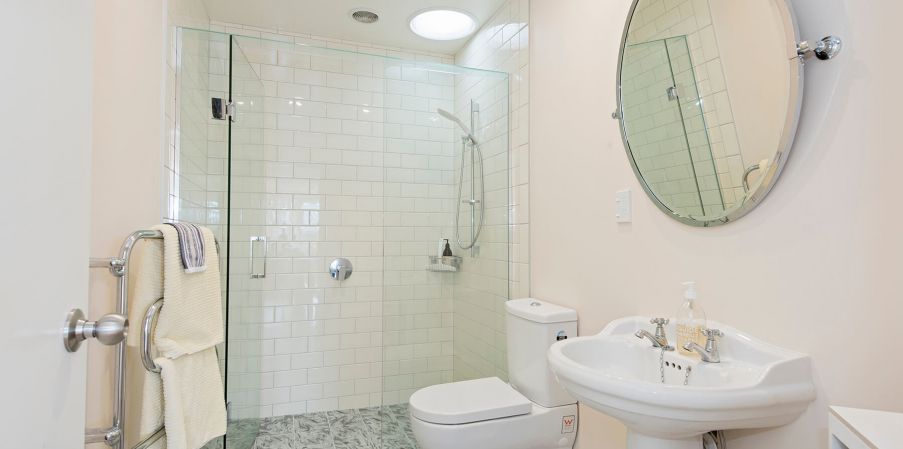 What our customer said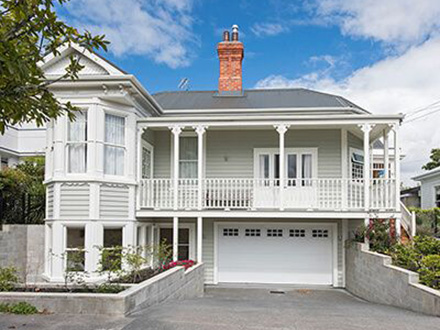 "Maxim Build were a great company to work with. Their communication was always informative, well thought out and presented alternatives where they thought necessary.

Work was completed in a professional and timely manner and Council inspections presented no problems. We were delighted with the outcome."